One of my favorite makeup artists is Lottie Tomlinson. I really love how Lottie will try the craziest of trends and make them look cool. She's daring with her makeup, but can still ace the natural, effortless makeup looks too.
Lottie, at just 18, has worked on tour with her brother's band (One Direction) and learned her art from the amazing Lou Teasdale. Lottie has also done a polish collaboration with Nails INC and has recently released her Matchboxes. The Nails INC by Lottie Matchboxes are a nail and lip set that are the exact same colors.
One of my fave Christmas presents was the Sick/Salt Matchbox. It is a beautiful peachy/nude color with gold flex. Lottie's collab has four sets and every color is gorgeous. The Matchboxes are limited edition so get yours before it's too late!
So if you ever need some makeup inspo check Lottie out.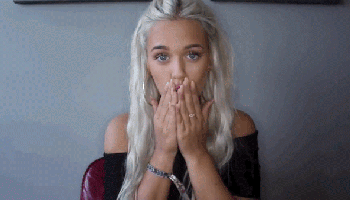 Check Lottie out on youtube: Lottie Video and at the Book Channel
All images via Lottie's Instagram account: LottieTomlinson
and the Nails Inc Instagram: nailsinc